$

12.00
Diana Spring Dolls Dress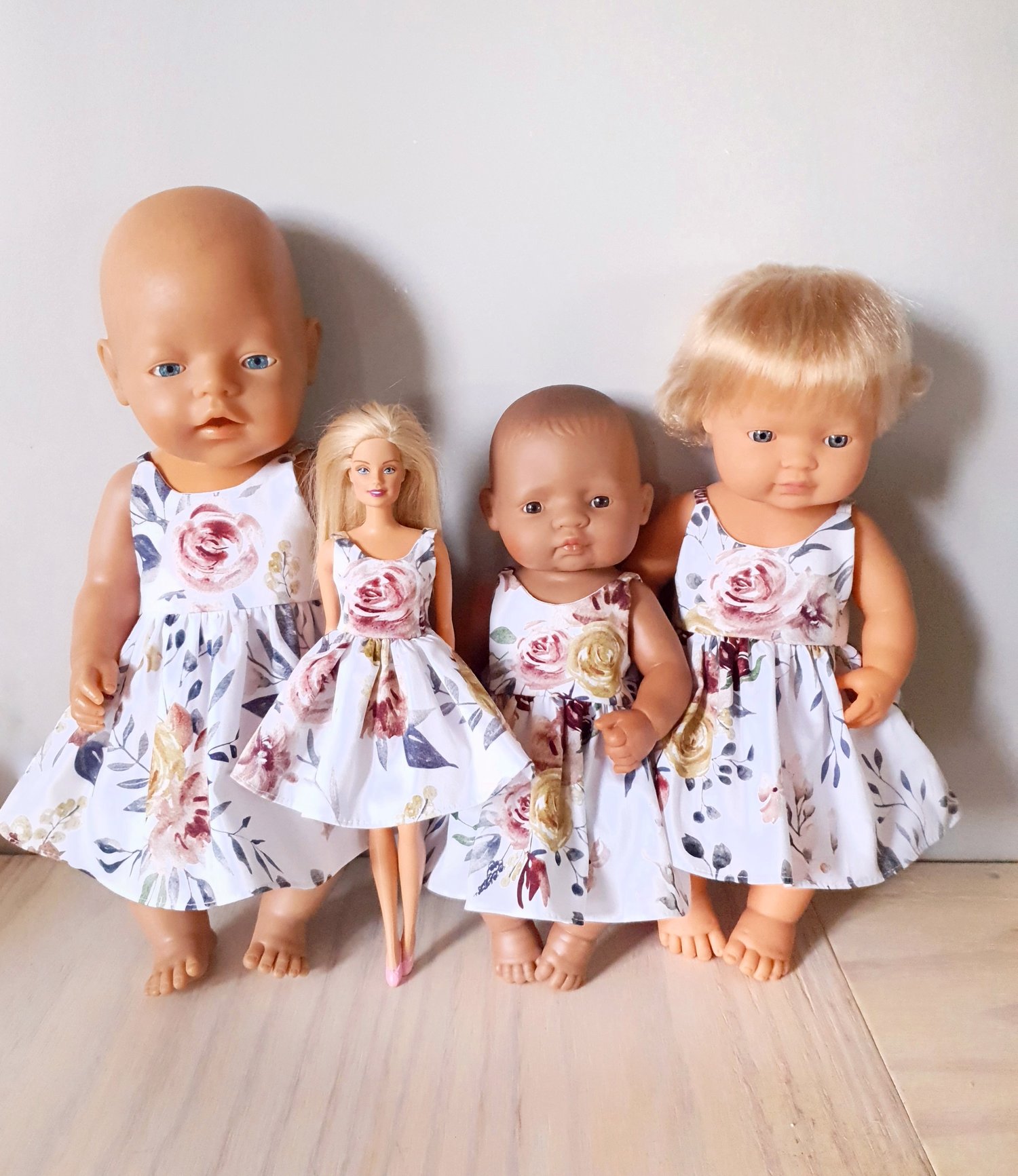 This dress is made from cotton fabric with a floral print. It secures at the back with velcro.
All of my dolls clothing is made from quality fabrics and handmade with love and care, ensuring they stand the test of time. They are all lined or finished off with overlocking to ensure no frayed edges!
Please view my size chart below before selecting a size, if you have any questions regarding sizing please send me a message or email.
FASHION - will fit:
Barbie (all sizes)
SMALL - will fit:
Miniland 21cm
MEDIUM - will fit:
Miniland 32cm
Kmart Kindred Folk
LARGE - will fit:
Miniland 38cm
MiniKane
American Girl
EXTRA LARGE - will fit:
Baby Born
Cabbage Patch
Our Generation
Journey Girl
Custom orders are welcome via email.
Items will be posted within 1-3 days from purchase. Please allow 3-10 business days in the mail within Australia. (Items are sent from Western Australia and may take a while to travel across the country.)